> molodezhnaja Hauptseite
> asian movies
> china / hongkong / taiwan
> > 1927-1970
> > 1971-1980
> > 1981-1990
> > 1991-1999
> > 2000-2001
> > 2002-2003
> > 2004
> > 2005
> > 2006
> > 2007
> > 2008
> > 2009
> > 2010
> > 2011
> > 2012
> > 2013
> > 2014
> > 2015
> > 2016-17>
> > 2018-19
> Regisseure, Shaw Brothers, Louis Cha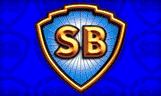 Sir Run Run Shaw (*1907) war ein Pionier des Hongkong-Kinos. Er drehte unter anderem den ersten Tonfilm der Kronkolonie. Mit seinem Bruder Run Me Shaw (1901-1985) gründete er das Studio "Shaw Brothers". Dieses kam in den 60ern mit Martial-Arts- und Schwertkampf-Filmen zu Ruhm und Erfolg, vor allem auch, weil die Shaws 1960 ein Studiogelände für 5 Millionen Dollar gekauft haben und darauf 17 permanente Sets errichteten. Sie kauften Kinos auf und kontrollierten, was gezeigt wurde. So gleisten sie den Erfolg der Kung-Fu-Filme erst auf. Das Studiogelände war einzigartig, die Filme Kassenschlager und die Liste der Leute, die bei den Shaws anfingen, ist hochkarätig. Zudem waren die meisten per Vertrag gebunden und lebten sogar auf dem Studiogelände. Da wären:

Regisseur Chang Cheh. Geehrt im Abspann von Kill Bill, Volume 1, einer der grössten Martial-Arts-Regisseure, Mentor von John Woo.
Regisseur Liu Chia-Liang (mandarin) aka. Lau Kar-leung (kantonesisch, ausgesprochen "Laugalo"). Eigene Website hier. Gordon Liu ist sein Adoptivbruder.
Schauspieler Gordon Liu Chia-Hui Eine lebende Legende im Martial-Arts-Kino, Adoptivbruder von Regisseur Liu Chia-Liang.
Schauspieler David Chiang Der schmächtige Kerl ist einer der grossen Kampfsport-Stars der 70er.
Schauspieler Ti Lung Ein knackiger Fighter, der vor allem an der Seite von David Chiang sowie unter der Regie von Chang Cheh, Sun Chung und Chor Yuen aufblühte.
Die Schauspieler Alexander Fu Sheng (1954-1983, Unfall), Chen Kuan-Tai, Jimmy Wang, Lo Lieh, Philip Kwok, Ku Feng und Danny Lee
Die Schauspielerinnen Cheng Pei-Pei, Lily Li, Ivy Ling, Shih Szu und Betty Loh(1937-1968, Selbstmord).
Regisseur King Hu, der die Shaws bereits Ende der 60er verliess.

Anfang der 70er setzte sich Raymond Chow von den Shaws ab und gründete mit "Golden Harvest" das zweite wichtige HK-Studio der 70er. Deren grösster Star war Bruce Lee, der zuvor von Shaw bloss einen Standard-Vertrag geboten bekam und deshalb bei Chow anheuerte. In den 80ern, als die Konkurrenz im Martial-Arts-Bereich anwuchs, mehr Filme aus den USA kamen und neue Regisseure wie Tsui Hark oder John Woo zu Kassenschlagern avancierten, verkauften die Shaws ihr Studiogelände und konzentrierten sich auf TV-Filme. Offiziell geschlossen wurde die Firma 1986 und lebt heute als "Shaw Media" als Teil von TVB weiter.

Fansite: http://www.shawstudios.com/

Alle Shaw-Filme, die auf DVD erhältlich sind, findet ihr hier. Nachfolgend jene Shaw-Filme, die ich beschrieben habe (235 Reviews):
* Filme mit Langkritik + Screenshots
Jahr
engl. Titel
Originaltitel
Bewertung
Regie
.
.
.
.
.
2012
I Love Hong Kong 2012 *
Wo Ai Xiang Gang: Xi Shang Jia Xi
* * ½
Wilson Chin Kwok-Wai, Chung Shu-Kai
2011
I Love Hong Kong *
Ngo oi Heung Gong: Hoi sum man seoi
* *
Eric Tsang, Chung Shu-Kai
2010
72 Tenants of Prosperity *
72 ga cho hak
* * ½
Eric Tsang, Patrick Kong, Chung Shu-Kai
2009
Turning Point *
Laughing Gor chi bin chit
* * ½
Herman Yau Lai-To
2002
Drunken Monkey
Chui ma lau
* * ½
Liu Chia-Liang
1997
Hero *
Ma Wing Chung
* * * ½
Corey Yuen Kwai
1997
Lifeline *
Shi wan huo ji
* * *
Johnny To Kei-Fung
1993
The Mad Monk
Chai gong
* * *
Johnny To Kei-Fung
1990
Perfect Girls
Jing zu 100 fen
* *
Wong Jing
1988
How to Pick Girls Up!
Qiu ai gan si dui
* * ½
Wong Jing
1986
Martial Arts of Shaolin
Nan bei Shao Lin
* * * ½
Liu Chia-Liang
1985
The Master Strikes Back *
Jiao tou fa wei
* * *
Sun Chung
1985
Disciples of the 36th Chamber
Pi li shi jie
* * * ½
Liu Chia-Liang
1985
The Flying Mr. B
Gui ma fei ren
* * ½
Wong Jing
1985
Puppy Love
Men qi xiao shen xian
* *
Su Ching-wen
1984
Cherie
Xue er
* * ½
Patrick Tam Ka-Ming
1984
Behind the Yellow Line
Yuen fan
* * ½
Taylor Wong Tai-Lo
1984
An Amorous Woman of the Tang Dynasty
Tong chiu ho fong nui
* * *
Eddie Fong Ling-Ching
1984
Opium and the Kung-Fu-Master *
Hung kuen dai see
* * *
Tang Chia
1984
The Hidden Power of Dragon Sabre
Moh din tiu lung
* * ½
Chor Yuen
1984
The Siamese Twins
Lin tai
* ½
Angela Mak Leng-chi
1984
New Tales of the Flying Fox
Xin fei hu wai chuan
* * *
Liu Shih-Yu
1984
Friend From Inner Space
Gaan yan gwai
* * ½
Ricky Chan Ka-Suen
1983
Shaolin Intruders
Saam chong siu lam
* * * ½
Tang Chia
1983
Shaolin Prince
Shaolin chuan ren
* * *
Tang Chia
1983
Men from the Gutter *
An qui
* * ½
Lam Ngai-Kai
1983
Crazy Shaolin Disciples
Di zu ye feng kuang
* *
Yau Kar-Hung
1983
The Eight Diagram Pole Fighter
Wu lang ba gua gun
* * * ½
Liu Chia-Liang
1983
The Boxer's Omen *
Mo
* * *
Kwei Chih-Hung
1983
Seeding of a Ghost *
Zhong gui
* * *
Richard Yeung Kuen
1983
Mercenaries from Hong Kong
Lie mo zhe
* * *
Wong Jing
1983
Holy Flame of the Martial World
Wu lin sheng huo jin
* * ½
Lu Chin-Ku
1983
The Weird Man *
Shen tong shu yu xiao ba wang
* * ½
Chang Cheh
1983
Twinkle Twinkle Little Star
Xing ji dun tai
* ½
Alex Cheung Kwok-ming
1983
The Enchantress *
Yau Hun
* * ½
Chor Yuen
1983
Descendant of the Sun
Ri jie
* * *
Chor Yuen
1983
Tales of a Eunuch
Lu ding ji
* *
Hua Shan
1982
Little Dragon Maiden
Yang guo yu xiao long nu
* *
Hua Shan
1982
Winner Takes All
Yiu Friend mie jing
* *
Wong Jing
1982
Teenage Dreamers
Ning mung hoh lok
* * ½
Tsai Chi-Kuang
1982
My Rebellious Son
Xiao zi you zhong
* * ½
Sun Chung
1982
Human Lanterns
Ren pi deng long
* *
Sun Chung
1982
Five Element Ninjas *
Ren zhe wu di
* * *

½

Chang Cheh
1982
Brave Archer and His Mate
Shen diao xia lu
* * ½
Chang Cheh
1982
Hell Has No Boundary *
Mo jie
* *

½

Richard Yeung Kuen
1982
Hex After Hex *
Che yuen joi che
* *
Kwei Chih-Hung
1982
The Treasure Hunters
Lung fu siu yeh
* * *
Liu Chia-Yung
1982
Cat Vs. Rat
Yu mao san hu jin mao shu
* * *
Liu Chia-Liang
1982
Legendary Weapons of China
Shih ba pan wu yi
* * *
Liu Chia-Liang
1982
The Spirit of the Sword
Huan hua xi jian
* *
Chor Yuen
1981
Duel of the Century
Liu xiao feng zhi jue zhan qian hou
* *
Chor Yuen
1981
The Emperor and His Brother *
Liu xiao feng zhi jue zhan qian hou
* * ½
Chor Yuen
1981
Masked Avengers *
Cha shou
* * ½
Chang Cheh
1981
Sword Stained With Royal Blood
Bi xie jian
* * *
Chang Cheh
1981
The Brave Archer 3
She diao ying xiong chuan san ji
* * *
Chang Cheh
1981
Ode to Gallantry
Xia ke hang
* * *
Chang Cheh
1981
Clan Feuds
Da qi ying xiong chuan
* * *
Chang Peng-I
1981
Martial Club
Wu guan
* * * ½
Liu Chia-Liang
1981
Bloody Parrot *
Xie ying wu
* * *
Hua Shan
1981
Lion Vs. Lion
Lion Vs. Lion
* * ½
Hsu Hsia, Chin Yuet-sang
1981
Corpse Mania *
Su yiu
* * ½
Kwei Chih-Hung
1981
Bewitched *
Gu
* * *
Kwei Chih-Hung
1980
Hex
Xie
* * *
Kwei Chih-Hung
1980
Clan of the White Lotus
Hung Man-Ting san po pai lien chiao
* * * ½
Lo Lieh
1980
Swift Sword
Qing xia zhui feng jian
* * ½
Ho Meng-Hua
1980
A Deadly Secret
Lian cheng jue
* * *
Mou Tun-Fei
1981
Lost Souls *
Da she
* * ½
Mou Tun-Fei
1980
Return to the 36th Chamber
Shao Lin ta peng hsiao tzu
* * * ½
Liu Chia-Liang
1980
The Flag of Iron
Tie qi men
* * *
Chang Cheh
1980

Two Champions of Shaolin

*
Shao Lin yu Wu Dang
* * ½
Chang Cheh
1980
Rendezvous with Death *
Ching tieh
* * * ½
Sun Chung
1980

The Master

*
Bei pan shi men
* * *
Tony Lu Chun-Ku
1980
Return of the Sentimental Swordsman
Mo jian xia qing
* * *
Chor Yuen
1980
The Roving Swordsman
Daai hap sam sing yi
* * ½
Chor Yuen
1980
The Convict Killer
Cha chi nan fei
* * *
Chor Yuen
1980
Bat Without Wings
Wu yi bian fu
* * *
Chor Yuen
1979
The Proud Twins
Jue dai shuang jiao
* * *
Chor Yuen
1979
Ten Tigers of Kwantung
Guangdong shi hu xing yi wu xi
* * ½
Chang Cheh
1979
The Kid With the Golden Arm *
Jin bei tong
* * *
Chang Cheh
1979
The Deadly Breaking Sword
Feng liu duan jian xiao xiao dao
* * *
Sun Chung
1979
Monkey Kung Fu
Chu long ma liu
* * * ½
Lo Mar
1979
Mad Monkey Kung Fu
Feng hou
* * * ½
Liu Chia-Liang
1979
Dirty Ho
Lan tou He
* * * ½
Liu Chia-Liang
1979
The Shadow Boxing / The Spiritual Boxer II
Mao shan jiang shi quan
* * ½
Liu Chia-Liang
1978
Heroes of the East
Zhong hua zhang fu
* * * ½
Liu Chia-Liang
1978
The 36th Chamber of Shaolin
Shao Lin san shih liu fang
* * * ½
Liu Chia-Liang
1978
Shaolin Mantis
Tang lang
* * * ½
Liu Chia-Liang
1978
Shaolin Hand Lock *
Shi zi mo hou shou
* * ½
Ho Meng-Hua
1978
Flying Guillotine II
Can ku da ci sha
* * *
Cheng Gang, Hua Shan
1978
The Proud Youth
Xiao ao jiang hu
* * *
Sun Chung
1978
The Avenging Eagle
Long xie shi san ying
* * * *
Sun Chung
1978
Swordsman and Enchantress *
Xiao shi yi lang
* * *
Chor Yuen
1978
Heaven Sword and Dragon Sabre 2
Yi tian tu long ji da jie ju
* * *
Chor Yuen
1978
Heaven Sword and Dragon Sabre
Yi tian tu long ji
* * ½
Chor Yuen
1978
Legend of the Bat
Bian fu chuan qi
* * *
Chor Yuen
1978
Clan of Amazons
Xiu hua da dao
* * *
Chor Yuen
1978
Crippled Avengers
Can que
* * * ½
Chang Cheh
1978
Five Deadly Venoms
Wu du
* * * ½
Chang Cheh
1978
The Brave Archer 2
She diao ying xiong chuan xu ji
* *
Chang Cheh
1977
The Brave Archer
She diao ying xiong chuan
* *
Chang Cheh
1977
The Naval Commandos
Hai jun tu ji dui
* * *
Chang Cheh, Wu Ma, Liu Weibin, Pao Hsueh-Li
1977
Magnificent Wanderers
Jiang hu han zi
* * *
Chang Cheh
1977
Judgement of an Assassin
Kuet Saai Ling
* * * ½
Sun Chung
1977
Fangs of the Cobra *
Ren she shu
* *
Sun Chung
1977
Soul of the Sword
Sha jue
* * * ½
Hua Shan
1977
The Dream of the Red Chamber *
Jin yu liang yuan hong lou meng
* * * ½
Li Han-Hsiang
1977
The Battle Wizard
Tian long ba bu
* * *
Pao Hsueh-Li
1977
The Call-Girls
Ying zhao ming che
* *
Cheng Gang
1977
Mighty Peking Man
Hsing Hsing wang
* * *
Ho Meng-Hua
1977
Executioners from Shaolin
Hung Hsi-Kuan
* * * ½
Liu Chia-Liang
1977
Death Duel *
San shao ye de jian
* * * ½
Chor Yuen
1977
The Sentimental Swordsman
To ching chien ko wu ching chien
* * * ½
Chor Yuen
1977
Clans of Intrigue
Chu liu xiang
* * * ½
Chor Yuen
1976
The Web of Death *
Wu du tian luo
* * *
Chor Yuen
1976
Killer Clans
Liu xing hu die jian
* * * ½
Chor Yuen
1976
The Magic Blade
Tien ya, ming yueh tao
* * *
Chor Yuen
1976
Challenge of the Masters
Huang Fei-hong yu liu a cai
* * * ½
Liu Chia-Liang
1976
New Shaolin Boxers
Choi lee bat siu ji
* * *
Chang Cheh, Wu Ma
1976
The Shaolin Avengers
Fang shih yu hu hu chien
* * *
Chang Cheh
1976
7-Man Army
Baat do lau ji
* * *
Chang Cheh
1976
Shaolin Temple
Siu lam ji
* * * ½
Chang Cheh
1976
The Dragon Missile *
Fei long zhan
* * *
Ho Meng-Hua
1976
Oily Maniac
You gui zi
* *
Ho Meng-Hua
1976
Black Magic 2 *
Gou hun jiang tou
* * *
Ho Meng-Hua
1975
Black Magic
Gong tau
* * *
Ho Meng-Hua
1975
The Golden Lion
Jin mao shi wang
* * *
Ho Meng-Hua
1975
Lovers Destiny
Xin ti xiao yin yuan
* * *
Chor Yuen
1975
Marco Polo
Ma Ko Po Lo
* * *
Chang Cheh
1977
The Imposter *
Qi mian ren
* * *
Pao Hsueh-Li
1975
Boxer Rebellion / Bloody Avengers
Pa kuo lien chun
* * *
Chang Cheh
1975
The Fantastic Magic Baby
Hong hai er
* *
Chang Cheh
1975
The Killer Snakes
She sha shou
* *
Kwei Chih-Hung
1975
The Bloody Escape
Tao wang
* * *
Sun Chung
1975
The Spiritual Boxer
Shen da
* * ½
Liu Chia-Liang
1975
The Super Inframan
Jung-Gwok chiu-yan
* * *
Hua Shan
1975
The Young Rebel *
Hou sheng
* * ½
Ti Lung
1974
Women of Desire
Nu ren mian mian guan
* *
Lu Chi
1974
The Flying Guillotine
Xuedizi
* * *
Ho Meng-Hua
1974
Ghost Eyes
Gui yan
* * ½
Kwei Chih-Hung
1974
The Bamboo House of Dolls
Nu ji zhong ying
* * ½
Kwei Chih-Hung
1974
The Teahouse
Cheng ji cha lou
* * *
Kwei Chih-Hung
1974
Young Lovers on Flying Wheels
Dian chan che
* * ½
Ti Lung
1974
A Mad World of Fools
Guai Ren Guai Shi
* *
David Chiang
1974
The Drug Addicts
Xi du zhe
* * ½
David Chiang
1974
The Savage 5
Wu hu jiang
* * *
Chang Cheh
1974
Five Shaolin Masters
Siu lam ng jo
* * *
Chang Cheh
1974
Men from the Monastery *
Shao lin zu di
* * ½
Chang Cheh
1974
Shaolin Martial Arts *
Hong quan yu yong chun
* * *
Chang Cheh
1974
Heroes Two
Fang Shiyu xing Hong Xiguan
* * * ½
Chang Cheh
1973
Friends
Peng you
* * *
Chang Cheh
1973
Blood Brothers
Chi ma
* * * ½
Chang Cheh
1973
House of 72 Tenants
Qi shi er jia fang ke
* * *
Chor Yuen
1973
5 Fingers of Death (King Boxer)
Tian xia di yi quan
* * * ½
Cheng Chang-ho
1973
Kiss of Death *
Du nu
* * *
Ho Meng-Hua
1973
The Pirate *
Da hai dao
* * *
Chang Cheh, Pau Hsueh-Li, Wu Ma
1973
All Men Are Brothers
Dong kai ji
* * *
Chang Cheh, Wu Ma
1973
Iron Bodyguard
Da dao wang wu
* * *
Chang Cheh, Pao Hsueh-Li
1973
Police Force
Jing cha
* *
Chang Cheh, Choi Yeung Ming
1973
The Generation Gap
Pan ni
* * ½
Chang Cheh
1973
The Delinquent
Fen nu qing nian
* * * ½
Chang Cheh, Kwei-Chih Hung
1972
The Angry Guest
E ke
* * *
Chang Cheh
1972
Four Riders *
Si qi shi
* * *
Chang Cheh
1972
Man of Iron
Chou lian hu an
* * *
Chang Cheh, Pao Hsueh-Li
1972
The Water Margin
Sui woo juen
* * *
Chang Cheh, Wu Ma, Pao Hsueh-Li
1972
Devil's Mirror *
Feng lei mo jing
* * *
Sun Chung
1972
Intimate Confessions of a Chinese Courtesan
Ai nu
* * * ½
Chor Yuen
1972
The Delightful Forest *
Kuai huo lin
* * * ½
Chang Cheh, Pao Hsueh-Li
1972
The Boxer From Shantung
Ma yong zhen
* * * ½
Chang Cheh, Pao Hsueh-Li
1971
The Shadow Whip
Ying zi shen bian
* * *
Lo Wei
1971
The Human Goddess *
Xian nu xia fan
* * ½
Ho Meng-Hua
1971
The Lady Hermit
Zhong kui niang zi
* * * ½
Ho Meng-Hua
1971
We Love Millionaires *
Wo ai jin gui xu
* * ½
Umetsugu Inoue
1971
The Deadly Duo
Shuang xia
* * *
Chang Cheh
1971
Duel of Fists
Kuen gik
* * *
Chang Cheh
1971
The Anonymous Heroes
Wu ming ying xiong
* * * ½
Chang Cheh
1971
The Duel
Da jue dou
* * * ½
Chang Cheh
1971
The New One-Armed Swordsman
San duk bei do
* * * ½
Chang Cheh
1970
King Eagle
Ying wang
* * *
Chang Cheh
1970
The Heroic Ones
Sap saam taai bo
* * * ½
Chang Cheh
1970
The Singing Killer
Xiao sha xing
* * *
Chang Cheh
1970
Vengeance!
Bo sau
* * * ½
Chang Cheh
1970
The Wandering Swordsman
You xia er
* * *
Chang Cheh
1970
A Taste of Cold Steel *
Wu lin feng yun
* * *
Griffin Yueh Feng
1970
The Chinese Boxer
Long hu men
* * * ½
Jimmy Wang Yu
1970
A Time for Love
Na ge bu duo qing
* * *
Kwei Chih-Hung
1969
Have Sword, Will Travel
Bao biao
* * *
Chang Cheh
1969
Return of the One-Armed Swordsman
Duk bei do wong
* * * *
Chang Cheh
1969
The Singing Thief
Da deo ge wang
* * ½
Chang Cheh
1969
Dead End
Si jiao
* * * ½
Chang Cheh
1969
Invincible Fist
Tie shou wu qing
* * * ½
Chang Cheh
1969
The Flying Dagger
Fei dao shou
* * * ½
Chang Cheh
1969
Killers Five *
Hao xia zhuan
* * *
Chen Kang
1969
Vengeance Is a Golden Blade
Fei yan jin dao
* * *
Ho Meng-Hua
1969
The 5 Billion Dollar Legacy
Wei chan wu yi yuan
* * ½
Inoue Umetsugu
1969
My Son
Chun huo
* * ½
Lo Chen
1969
The Golden Sword
Long men jin jian
* * ½
Lo Wei
1969
Raw Courage
Hu dan
* * ½
Lo Wei
1969
Dragon Swamp
Du long tan
* * * ½
Lo Wei
1968
Death Valley
Duan hun gu
* * *
Lo Wei
1968
That Fiery Girl
Gong la jiao
* * *
Yan Jun
1968
The Sword of Swords
Shen dao
* * * ½
Cheng Gang
1968
Golden Swallow
Hsia yu-yen
* * * ½
Chang Cheh
1968
The Jade Raksha *
Yu luo cha
* * * ½
Ho Meng-Hua
1968
The Land of Many Perfumes
Nu er guo
* * *
Ho Meng-Hua
1968
Killer Darts
Zhui hun biao
* * *
Ho Meng-Hua
1967
The King With My Face
Tie tou huang di
* * *
Ho Meng-Hua
1967
Cave of Silken Web
Poon shut dung
* * *
Ho Meng-Hua
1967
One Armed Swordsman
Dubei dao
* * * ½
Chang Cheh
1967
The Black Falcon
Hei ying
* * ½
Tai Kao-mei
1967
The Thundering Sword
Shen jian zhen jiang nu
* * *
Hsu Cheng-Hung
1967
Angel With the Iron Fists
Tie guan yin
* * ½
Lo Wei
1967
Summons to Death
Cui ming fu
* * ½
Lo Wei
1967
The Dragon Creek *
Long hu gou
* *
Griffin Yueh Feng
1967
Rape of the Sword *
Dao jian
* * *
Griffin Yueh Feng
1967
The Assassin
Da ci ke
* * *
Chang Cheh
1966
Magnificent Trio
Bian cheng san xia
* * *
Chang Cheh
1966
The Golden Buddha
Jin pu sa
* * *
Lo Wei
1966
Princess Iron Fan
Tie shan gong zhu
* * *
Ho Meng-Hua
1966
Monkey Goes West
Xi you ji
* * *
Ho Meng-Hua
1966
Come Drink With Me
Da zui xia
* * * *
King Hu Chin-chuan
1966
Asia-Pol *
Asia-pol
* * *
Akinori Matsuo
1966
Knight of Knights *
Wen Suchen
* * *
Hsieh Chun
1966
The Perfumed Arrow *
Nu xiu cai
* * *
Kao Li
1965
The Mermaid
Yu mei ren
* * *
Kao Li
1964
Sons of Good Earth
Da di ernue
* * * ½
King Hu Chin-chuan
1964
The Story of Sue San
Yu Tangchun
* * * ½
King Hu Chin-chuan
1964
Beyond the Great Wall *
Wang zhao jun
* * *
Li Han-Hsiang
1964
The Warlord and the Actress *
Xie jian mu dan hong
* * *
Ho Meng-Hua
1964
Lovers' Rock
Qing ren dan
* * *
Pan Lei
1964
Lady General Hua Mu-Lan
Hua Mu Lan
* * *
Yuek Feng
1963
The Lotus Lamp
Bai lian deng
* * *
Yuek Feng
1963
The Amorous Lotus Pan
Pan jin lian
* * *
Chow Sze-loke
1963
The Love Eterne
Liang Shan-bo yu Zhu Ying-tai
* * *
Li Han-Hsiang
1962
Madam White Snake
Bai she zhuan
* * *
Yuek Feng
1961
The Dream of the Red Chamber *
Hong lou meng
* * * ½
Yuan Chiu-Feng
1960
The Enchanting Shadow
Chen nu yu hun
* * *
Li Han-Hsiang
Meine Top-5 von Chang Cheh:
1) Return of the One-Armed Swordsman (1969)
2) Crippled Avengers (1978)
3) The Boxer from Shantung (1972)
4) The Heroic Ones (1971)
5) Golden Swallow (1968)
Meine Top-5 mit Cheng Pei-pei:
1) Come Drink With Me (1966)
2) Golden Swallow (1968)
3) The Lady Hermit (1971)
4) Dragon Swamp (1969)
5) That Fiery Girl (1968)
Meine Top-5 von Liu Chia-Liang (nur Shaw)
1) Heroes of the East
2) The 36 Chambers of Shaolin
3) The Eight Diagram Pole Fighter
4) Mad Monkey Kung Fu
5) Martial Club
Meine Top-5 aller Shaw-Filme
1) Come Drink With Me (1966)
2) Return of the One-Armed Swordsman (1969)
3) The Avenging Eagle (1978)
4) Heroes of the East (1978)
5) Crippled Avengers (1978)
---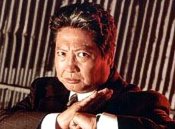 (c) art.com
Er wird oft nur als der dicke Kumpel von Jackie Chan abgetan, aber Sammo Hungs Beitrag an das Hongkong-Kino ist enorm. Er wurde am 7. Januar 1952 in Hongkong geboren, begann bald seine Ausbildung an der Peking-Oper in Hongkong in der Truppe der "Seven Little Fortunes" neben Jackie Chan und Yuen Biao. Er spielte bald als Stuntman und Statist in etlichen Produktionen mit, so etwa King Hus A Touch of Zen. In den Vordergrund wagte er sich mit Enter the Dragon und spielte in den 70ern immer wichtigere Rollen. Er prägte ganz entscheidend den Choreografie-Stil beim neu gegründeten Studio "Golden Harvest". 1977 debütierte er für "Golden Harvest" auch als Regisseur mit Iron Fisted Monk und drehte in der Folge einige der wichtigsten Martial-Arts-Streifen der späten 70er und 80er. In den 80ern arbeitete er vermehrt mit seinem Kumpel Jackie Chan zusammen. Mittlerweile hat er sich selbst in den USA etabliert, nicht zuletzt mit der TV-Serie "Martial Law".
als Regisseur

Once Upon a Time in China and America 1996 * * *
Moon Warriors 1993 * * * ½
Pedicab Driver 1989 * * * ½
Dragons Forever 1988 * * *
Eastern Condors 1986 * * * ½
Millionaire's Express 1986 * * * ½
Heart of the Dragon 1985 * * * ½
Twinkle Twinkle Lucky Stars 1985 * *
My Lucky Stars 1985 * *
Winners and Sinners 1983 * *
The Prodigal Son 1983 * * * ½
Game of Death 2 1981 * * ½ Co-Regisseur
Encounters of the Spooky Kind 1980 * * * ½
Knockabout 1979 * * * ½
Warriors Two 1978 * * * *
Iron Fisted Monk 1977 * * * ½

nur Choreografie (Auswahl)

The Fate of Lee Kwan, Hand of Death, Ashes of Time, The Eagle Shooting Heroes, The Medallion, Kung Fu Hustle, Ip Man, Ip Man 2, My Kingdom

nur Choreografie und Darsteller (Auswahl)

Dirty Tiger, Crazy Frog, The Magnificent Butcher, Broken Oath, Kung Fu Cult Master

nur Darsteller (Auswahl)

Enter the Dragon, The Odd Couple, The Avenging Fist, She Shoots Straight, Zu Warriors From the Magic Mountain, Painted Skin, Island of Fire (The Prisoner), Legend of the Dragon, SPL, Dragon Squad, Wushu - The Young Generation, Kung Fu Chefs, Naked Soldier
---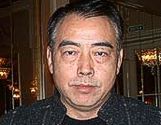 (c) pub.tv2.no
Chen Kaige, geboren am 12. August 1952 in Peking, ist neben Zhang Yimou der wichtigste Filmemacher der sogenannten "fünften Generation" chinesischer Regisseure. Ins Filmbusiness stieg er bereits in den frühen 80ern ein, lebte in den späten 80ern in New York und landete 1993 seinen grössten Hit mit Farewell My Concubine. Gnadenlos auf die Nase file er rund zehn Jahre später mit seinem US-Debüt "Killing Me Softly". Ansonsten ist sein Oeuvre eine beachtliche Ansammlung von gelungenen Werken und asiatischen Klassikern.
---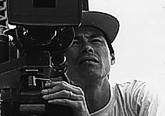 (c) hkfilm.net
Ringo Lam Ling-Tung wurde 1954 (andere Quellen sagen 1955) in Hongkong geboren und begann seine Karriere bei Schauspieltraining von TVB, der Fernsehanteilung der Shaw Brothers. Dort traf er Chow Yun-Fat und freundete sich mit ihm an. Nach einem kurzen Job als Prduktionsassistent bei TVB zog Ringo 1978 nach Kanada und machte ein Filmstudium an der York University in Toronto. Bereits 1981 kehrte er zurück und begann, Filme zu drehen. Zur ungefährt gleichen Zeit kehrten auch im Ausland trainierte Filmemacher wie Tsui Hark in ihre Heimat zurück und begründeten die "Hong Kong New Wave" - zu der auch Ringo Lams Schaffen gezählt wird. Nach Komödien und Liebesfilmen brachte ihm City on Fire 1987 den Durchbruch - in der Hauptrolle Ringos Freund Chow Yun-Fat. Auf dem Höhepunkt seiner Bekanntheit zog es Ringo Lam wie zuvor John Woo nach Amerika, wo er (wie Woo und Tsui Hark) mit Jean-Claude Van Damme arbeitete. Anders als Woo blieb Ringo jedoch an Jean-Claude hängen und dreht fleissig mit ihm weiter ...
---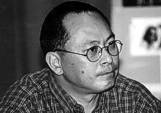 (c) cineasie.com
Johnnie To (oder Johnny To), geboren 1955 als To Kei-Fung, begann seine Karriere wie so viele seiner zeitgenössischen Filmemacher beim Shaw Brothers-TV-Ableger TVB: Als Verwaltungsangestellter, Produktionsassistent, Autor und Regisseur. 1980 gab er sein Regiedebüt mit dem Flop "The Enigmatic Case". Er konzentrierte sich ganz aufs Kommerzkino und drehte 1993 einen seiner bekanntesten Filme: Heroic Trio. Niemand weiss genau, wieso, aber Ende der 90er verabschiedete er sich vom Mainstream. Der Wechsel begann 1996 mit der Gründung der Produktionsfirma "Milkyway" zusammen mit den Drehbuchautoren und Co-Regisseuren Patrick Yau Nai-Hoi und Wai Ka-Fai, die nach 1997 für einen Grossteil von Tos Drehbüchern verantwortlich zeichneten. 1998 drehte er "A Hero Never Dies" und leitete filmisch seine neue Schaffensphase ein. Er wurde zum Auteur, zu einem der am meisten ausgezeichneten HK-Regisseure und kam international wie lokal zu Ruhm. 1999 war ein besonders wichtiges Jahr für ihn, als Running Out of Time und The Mission etliche Preise abräumten. 2004 lief Breaking News in Cannes und Throw Down in Venedig. Dass ich persönlich To für überschätzt halte, ist kein Geheimnis. Er macht solide, kurzweilige und für sein Genre oft tiefgründige Filme, manchmal sogar richtig gute Filme - aber ich habe noch keinen von ihm gesehen, den ich vorbehaltlos als Meisterwerk einstufen würde. Nahe dran kommt sein 2006er-Knaller Exiled, der vielleicht beste Film seiner Karriere.
---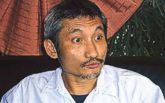 Der 1951 im heutigen Vietnam geborene Tsui Hark (ausgesprochen "Tschoi Hock") ist seit seinem Debüt The Butterfly Murders eine wichtige Figur im Filmgeschäft Hongkongs. Er genoss eine Ausbildung in den USA (Austin, Texas) und war einer der jungen Filmemacher, die Anfang der 80er die Kinolandschaft der Kronokolonie neu ausrichteten. Mitte der 80er etablierte sich Tsui auch als Produzent und zeigte nicht zuletzt mit der von ihm produzierten A Chinese Ghost Story-Reihe, dass er auch jenen Werken seinen Stempel aufdrückt, die nicht unter seiner Regie entstanden sind. Ende der 90er wagte Tsui wie vor ihm die anderen jungen Regisseure der 80er, John Woo und Ringo Lam, den Sprung über den Teich. Wie seine Kollegen versuchte er sein Glück als erstes mit Jean-Claude Van Damme und drehte "Double Team" und "Knock Off". Danach kehrte er nach Hongkong zurück ...
---


(c) china.empas.com
Einer der erfolgreichsten, fleissigsten aber auch umstrittensten Filmemacher Hongkongs. Der 1955 geborene Wong Jing kam früh mit der Filmwelt in Kontakt, weil sein Vater TV-Produzent und -Regisseur war. Er absolvierte die Uni mit Schwerpunkt "chinesische Literatur" und schrieb Ende der 70er seine ersten Drehbücher, darunter jenes für Magnificent Butcher. Sein Regiedebüt gab er 1981 mit "Challenge of the Gamesters" und drehte in der Folge einige Filme für die Shaw Brothers, für die er auch als Schauspieler vor der Kamera stand. Primär in Comedy-Rollen. Sein grosser Durchbruch folgte erst nach Verlassen der Shaws, als Wong Jing begann, seine Filme selbst zu produzieren. Er drehte als Regisseur 2-5 Filme pro Jahr und produzierte fleissig. Den grössten Beitrag ans Hongkonger Filmeschaffen leistete er anfänglich im Bereich Comedy. Vor allem vulgäre Komödien wurden bekannt als Wong-Jing-Stil. Heute wird er jedoch meistens mit Sleaze in Verbindung gebracht. Auslöser war der Kategorie-III-Klassiker Naked Killer, bei dem Wong 1992 Drehbuch und Produktion übernahm. Obwohl er danach auch mit Jackie Chan (City Hunter), Michelle Yeoh (Holy Weapon) und Jet Li ("High Risk") weiterdrehte (Kritiker meinen, die Triaden hätten sie dazu "ermutigt") , feierte er Erfolge mit umstrittenen Werken wie der Raped by an Angel-Serie. Bei allen Genres, die er anpackte, hatte er aber stets ein Auge für den kommerziellen Erfolg. Man kann ihm Geschmacklosigkeit vorwerfen, Talentmangel oder weiss der Teufel was - aber Geschäftssinn hat er. Hier gibts einen interessanten Artikel, der bezeichnenderweise I Change Vulgarity Into Art heisst. Ein cooles Interview auf Deutsch gibts auch hier, wo Wong Jing u.a. erwähnt, dass er während der HK-Blütephase weitgehend seine Choreografen die Filme drehen liess (Ching Siu-Tung Holy Weapon oder Jackie Chan City Hunter) und dass er jährlich rund 35 der in Hongkong entstehenden 70 Filme produzierte - obwohl er nicht in den Credits genannt wird! Sehr interessant. Und ein sehr ehrliches Interview.
als Regisseur

The Last Tycoon 2012 * * *
Treasure Inn 2011 * * ½
Men Suddenly in Love 2011 * ½
Beauty on Duty! 2010 * *
Future X-Cops 2010 * ½
To Live and Die in Mongkok 2009 * * ½
On His Majesty's Secret Service 2009 * *
I Corrupt All Cops 2009 * * *
My Kung Fu Sweetheart 2006 * *
Kung Fu Mahjong 2005 * * ½
Colour of the Truth 2005 * * ½
Moving Targets 2004 * * *
Color of the Truth 2003 * * *
My Schoolmate Is a Barbarian 2001 * *
A True Mob Story 1998 * * *
City Hunter 1993 * * ½
Last Hero in China 1993 * * * ½
Holy Weapon 1993 * * ½
Kung Fu Cult Master 1993 * * *
Perfect Girls 1990 * *
How to Pick Girls Up! 1988 * * ½
The Flying Mr. B 1985 * * ½
Mercenaries from Hong Kong 1983 * * *
Winner Takes All 1982 * *

nur Produktion oder Produktion/Drehbuch (Auswahl):
Naked Soldier, Love Is the Only Answer, Marriage with a Liar, Black Ransom, The Underdog Knight, Night & Fog, Hong Kong Bronx, Bullet & Brain, Wo hu, Slim Till Dead, Naked Weapon, The Avenging Fist, Body Weapon, Ebola Syndrome, My Father Is a Hero, Raped by an Angel, Naked Killer

nur Drehbuch (Auswahl):
The Prodigal Son, Shaolin Prince, Magnificent Butcher, The Treasure Hunters
---

(c) Shared Darkness
Wong Kar Wai, der sich selbst gerne "wkw" nennt, wurde 1958 in Shanghai geboren. Er zog mit seiner Familie nach Hongkong, als er 5 Jahre alt war. Er machte eine Grafikausbildung und kam beim Shaw Brothers-Nachfolger TVB unter. 1982 wechselte er zu "Cinema City", wo er u.a. Drehbücher schrieb. 1988 gab er sein Regiedebüt mit As Tears Go By und machte genügend Geld, um Days of Being Wild zu finanzieren. Sein Zweitling floppte zwar, doch wkw war nun ein fest integrierter Teil der Filmindustrie Hongkongs. Als solcher bekam er ein grosses Budget für seinen Martial-Arts-Film Ashes of Time. Das Budget überzog er masslos, der Film enttäuschte - doch in der Postproduktion des Epos' filmte wkw Chungking Express, jenen Film, den Quentin Tarantino "entdeckte" und der Wongs Name im Westen bekannt machte. Meine bescheidene Meinung: Wong Kar Wai ist ein talentierter Filmemacher - aber überschätzt. Sein "urban hip nouvelle vague"-Stil gemischt mit prätentiöser Arthaus-Melancholie ist nicht immer etwas für mich. Seine Filme sind stets faszinierend, keine Frage, aber inhaltlich nie auf derselben Stufe wie der Stil.
---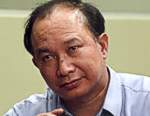 Der 1946 in Guangzhou geborene Wu Yu-sen machte in den frühen 70ern unter dem Namen John Woo Karriere als Assistent von Shaw Brothers-Regisseur Chang Cheh. Von Chang übernahm Woo auch einige Ideen - vor allem "Heroic Bloodshed" und Verbrüderung. Kurzfilme drehte Woo schon in den 60ern, doch sein Langfilmdebüt gab er 1974 mit "Ninja Kids". Es folgte eine Reihe weniger gewichtiger Actionfilme, darunter 1974 "Fist to Fist" und 1976 Hand of Death mit dem jungen Jackie Chan. Er versuchte sich in etlichen Genres, vorwiegend Komödien. Mit Heroes Shed No Tears, der auch vom Titel her stark nach einem Woo-Film tönt, schlug er 1986 einen neuen Weg, brachte den Film jedoch erst nach seinem ersten richtigen Hit heraus: A Better Tomorrow, produziert von Tsui Hark. Nach The Killer trennte er sich von Tsui und arbeitete als Solo-Regisseur weiter. Er drehte einige der wichtigsten Hongkong-Actionfilme der 80er, bevor Quentin Tarantino in Anfang der 90er-Jahre dem US-Publikum bekannt machte und Woo ziemlich schnell nach Hollywood übersiedelte. Sein US-Debüt gab er wie mancher Hongkong-Actionregisseur mit Jean-Claude Van Damme ("Hard Target"), danach wuchsen die Budget und die Stars wurden teurer. Höhepunkt diesbezüglich war "Mission: Impossible II". Nach ein paar Flops bleibt Woo vorerst in Hollywood, doch 2008 kehrte er glorios in seine Heimat zurück und drehte mit dem Zweiteiler Red Cliff den damals erfolgreichsten chinesischen Film aller Zeiten.
---


(c) fridaythe13thfilms.com
Ronny Yu wurde in Hongkong geboren, besuchte die Highschool in England und die Universität in Amerika. Seine Regiekarriere begann er 1979 trotzdem in Hongkong und wurde mit Regisseuren wie Tsui Hark und Ringo Lam zum Teil der Hongkong New Wave, die Anfang der 80er die Kinolandschaft der Kronkolonie unkrempelte. Wie Tsui landete auch Yu seine grössten Erfolge jedoch erst mit der zweiten Welle, der Blütezeit der Hongkong-Filmindustrie, zu Beginn der 90er - namentlich mit den beiden The Bride With White Hair-Teilen. Wie bei beinahe allen Hongkong-Regisseuren knickte die Erfolgskurve in den späten 90ern ein und wie manche Filmer der New Wave vor ihm wagte auch Yu den Sprung nach Amerika. Dort machte er sich vor allem im Horrorgenre einen Namen, bevor er mit Fearless wieder in die Heimat zurückkehrte.
---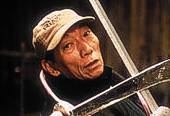 (c) time.com
Der 1945 geborene Yuen Woo-Ping ist heute im Westen vor allem bekannt, weil er "The Matrix" und "Crouching Tiger, Hidden Dragon" choreografiert hat. In Hollywood wurde sein Name quasi über Nacht zum Inbegriff von Hongkong-Action und Wire-Fu. Dabei hat Yuen eine lange Karriere hinter sich. Er ist einer der Söhne des Peking-Opera-Veteranen und Schauspielers Simon Yuen Siu-Tien (1912-1979) und begann Anfang der 70er mit seinen Brüdern, darunter "Charlie's Angels"-Choreograf Yuen Cheung-Yan, Actionsequenzen in Hongkong-Filmen zu choreografieren. Sein Regiedebüt gab Yuen Woo-Ping 1978 mit Snake in the Eagle's Shadow, legte noch im selben Jahr Drunken Master nach und drehte in den 70ern und 80ern einige der wichtigsten Actionfilme Hongkongs. Sein Ruhm verblasste etwas Mitte der 90er, bevor die Wachowskis ihn nach Hollywood holten. Für einige Hardcore-Fans ist Woo-Ping deshalb ein kleiner Verräter, doch er rehabilitierte sich mit mehreren Choreografien für asiatische Filme - sowie seiner Rückkehr hinter die Kamera: im chinesischen True Legend.
---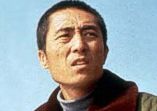 (c) movieconnection.it
Zhang Yimou wurde 1951 in der chinesischen Millionenstadt Xi'an geboren. Er studierte an der "Beijing Film Academy" und schloss sie 1982 ab. Wie seine Klassenkameraden Chen Kaige und Tian Zhuangzhuang gehörte er zu den ersten, die nach der Kulturrevolution promovierten, weshalb diese Gruppe kollektiv die "Fünfte Generation" der chinesischen Filmemacher betitelt wurde. Diese "Fünfte Generation" ist seit Mitte der 80er verantwortlich für einige der angesehensten und erfolgreichsten Filme Chinas. Seine Filmkarriere begann Zhang bei den "Guangxi Film Studio" und als Assistent von Chen Kaige bevor er 1987 mit Red Sorghum sein Regiedebüt gab. Es war ein landesweiter Kassenhit und brachte Zhang den Goldenen Bären in Berlin ein. Zwei Jahre später absolvierte er seine einzige Hauptrolle als Schauspieler in Ching Siu-Tungs A Terracotta Warrior. Wieder ein Jahr darauf folgte seine erste "Oscar"-Nomination für Ju Dou, gleich gefolgt von seinem Meisterwerk Raise the Red Lantern, das ausserdem den Silbernen Löwen von Venedig gewann. Insgesamt kann Zhang unter anderem folgende wichtigen Preise für sich beanspruchen:

3 Oscar-Nominationen für demn besten ausländischen Film (Ju Dou, Raise the Red Lantern, Hero), dazu Nominationen für Curse of the Golden Flower (Kostüme) und House of Flying Daggers (Kamera).
3 Löwen, Venedig: Raise the Red Lantern, The Story of Qiu Ju, Not One Less
2 BAFTA-Awards: Raise the Red Lantern, To Live
2 Bären, Berlin: Red Sorghum, The Road Home
1 Jurypreis, Cannes: Raise the Red Lantern
---


(c) china.org
Louis Cha Liang-yung wurde am 6. Juni 1924 in der ostchinesischen Provinz Zhejiang geboren. Er machte sich unter dem Pseudonym Jinyong (alias Chin Yung) einen Namen als Wuxia-Autor und war aktiv in den Jahren 1955-1972. Er verzichtete danach darauf, weitere Romane zu schreiben und die alten zu revidieren (was er bis 2006 aber zweimal trotzdem getan hat). Heute verehren ihn Fans in ganz Asien als einen der grössten zeitgenössischen Schriftsteller überhaupt. Etwa 300 Millionen seiner Bücher wurden verkauft, etwa eine Milliarde, so wird geschätzt, wenn man Raubkopien dazu zählt. Kein Wunder also, dass seine Werke auch bald von der Film- und TV-Industrie vereinnahmt wurden. Was fast allen Louis-Cha-Adaptionen gemein ist: Ihre enorme Fülle an Figuren, die einen westlichen Zuschauer manchmal beinahe erschlägt und die in TV-Serien beinahe besser aufgehoben ist als in einem Feature Film.
Englische Übersetzungen von Louis Chas Werken findet ihr hier.
Seine Romane und die von mir gesehenen Filmversionen:
Book and Sword: Gratitude and Revenge (The Romance of the Book and Sword) 書 劍 恩 仇 錄 1955
The Emperor and His Brother, 1981 * * ½
Sword Stained with Royal Blood 碧 血 劍 1956
Sword Stained With Royal Blood, 1981 * * *
The Sword Stained With Royal Blood, 1993 * * ½
The Legend of the Condor Heroes (The Condor Shooting Heroes / The Eagle Shooting Heroes) 射 鵰 英 雄 傳 1957 ¹
The Brave Archer, 1977 * *
The Brave Archer 2, 1978 * *
The Brave Archer 3, 1981 * * *
Eagle Shooting Heroes, 1993 * * ½
Ashes of Time, 1994 * * ½
Ashes of Time Redux, 2008 * * * ½
The Return of the Condor Heroes (The Condor & The Lovers) 神 鵰 俠 侶 1959 ¹
Brave Archer and His Mate, 1982 * * ½
Little Dragon Maiden, 1982 * *
Flying Fox of Snowy Mountain 雪 山 飛 狐 1959 ³
The Young Flying Fox 飛 狐 外 傳 1960 ³
New Tales of the Flying Fox, 1984 * * *
Swordswoman Riding West on White Horse 白 馬 嘯 西 風 1961
Blade-Dance of the Two Lovers (Lovers' Sabers) 鴛 鴦 刀 1961
The Heavenly Sword and the Dragon Saber 倚 天 屠 龍 記 1961 ¹
Heaven Sword and Dragon Sabre, 1978 * * ½
Heaven Sword and Dragon Sabre 2, 1978 * * *
The Hidden Power of Dragon Sabre, 1984 * * ½ 4
The Kung-Fu Cult Master, 1993 * * *
Requiem of Ling Sing (A Deadly Secret) 連 城 訣 1963
The Deadly Secret, 1980 * * *
Demi-Gods and Semi-Devils (Eightfold Path of the Heavenly Dragon) 天 龍 八 部 1963 ²
The Battle Wizard, 1977 * * *
The Dragon Chronicles: The Maidens of Heavenly Mountains, 1984 * * ½
Way of the Heroes (Ode to the Gallantry) 俠 客 行 1965
Ode to Gallantry, 1981 * * *
The Smiling, Proud Wanderer 笑 傲 江 湖 1967
The Proud Youth, 1978 * * *
The Swordsman, 1990 * * *
Swordsman II, 1991 * * * *
The East Is Red, 1992 * * * ½
The Deer and the Cauldron (Duke of Mount Deer) 鹿 鼎 記 1969
Sword of the Yue Maiden 越 女 劍 1970 (Kurzgeschichte)
Keiner Geschichte zuteilbar - wenn jemand mehr weiss, bitte melden ...
The Thundering Sword, 1967 * * *
The Web of Death, 1976 * * *
¹ Diese drei Werke bilden die sogenannte "Condor"-Trilogie
² Eine Art Prequel zur "Condor"-Trilogie
³ Begleitwerke zur "Condor"-Trilogie mit einigen gleichen Charakteren
4 Lose Fortsetzung ohne echte Louis-Cha-Vorlage - aber mit Cha-Charakteren
created by molodezhnaja
all rights reserved
copyrighted material