> molodezhnaja Hauptseite


> asian movies
> bollywood
> forum awards 2005
Die 3. Molodezhnaja Forum Awards
The 3rd annual Molodezhnaja Forum Awards
Endresultat vom 1.3.2006
( Print Version )
---
Bobby für den besten Film 2005 /
The Bobby for Best Film 2005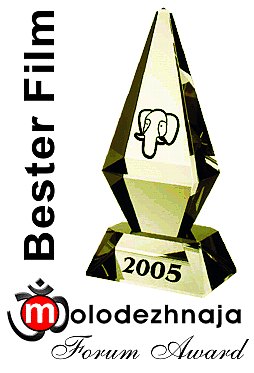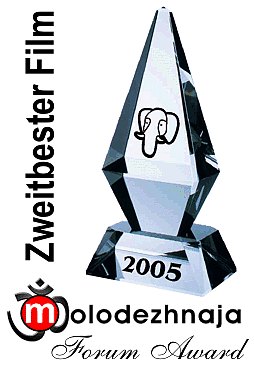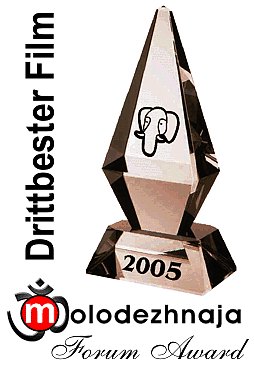 Black 24.3%
Bunty Aur Babli 15.6%
Salaam Namaste 14.5%
Paheli 13.3%
Parineeta 9.8%
Mangal Pandey: The Rising 6.1%
Maine Gandhi Ko Nahin Mara 3.3%
Lucky - No Time for Love 2.9%
Sarkar 2.3%
Apaharan 2.0%
Dus 1.7%
My Brother Nikhil 1.4%
Waqt 1.1%
No Entry 1.0%
Shabd 0.2%
Virrudh 0.2%
Yahaan 0.1%
Kisna 0.1%
Bemerkungen:
Das Rennen um den ersten Platz schien schnell gemacht, die Gefahr für "Black" war nie besonders gross. Umso knapper die Resultate der nachfolgenden Filme. "Bunty Aur Babli" lag lange Zeit deutlich auf Rang zwei, wurde aber in den letzten Tagen vor dem Abgabetermin von "Salaam Namaste" und "Paheli" gehörig bedrängt. Gleich vier Filme zwischen +/- 10 und 15 Prozent deuten auf ein ausgewogenes und durchaus gutes Jahr hin.
Comments:
The race for the top spot seemed like a done deal from the very beginning of the vote because "Black" was never really threatened. However, the following ranks offered a much more narrow field. "Bunty Aur Babli" was on number two for a long time, but towards the end of the vote, "Salaam Namaste" and "Paheli" came very close. This means that in the final result we have four films in the 10 to 15% range - a sign for a well balanced and actually quite good year.
---
Bobby für den besten Schauspieler 2005 /
The Bobby for Best Actor in a Leading Role 2005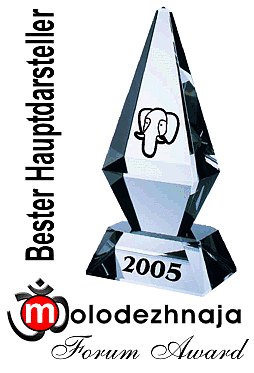 Amitabh Bachchan - Black
Saif Ali Khan - Parineeta
Shahrukh Khan - Paheli
Aamir Khan - Mangal Pandey
Anupam Kher - Maine Gandhi Ko Nahin Mara
Ajay Devgan - Apaharan
Salman Khan - Lucky: No Time for Love

25.6%
23.9%
22.2%
12.0%
7.7%
4.3%
4.3%
Bemerkungen:
Noch ein knappes Rennen: Amitabh Bachchan, Saif Ali Khan und Shahrukh Khan kämpften um den ersten Platz und jeder von ihnen belegte ihn für eine gewisse Zeit. Letztendlich geht der Preis an Mr. Bachchan für seine starke Arbeit in "Black". Solide Resultate für Aamir Khan und Anupam Kher zeigen, welch grossartige Darbietungen wir dieses Jahr offeriert bekommen haben. Und der Umstand, dass SRK "nur" auf Platz drei gelandet ist, illustriert, dass auch die deutschsprachigen Fans mittlerweile herausgefunden haben, dass Bollywood nicht nur King Khan gehört.
Comments:
Another close race. Amitabh Bachchan, Saif Ali Khan and Shahrukh Khan competed for the top spot with every one of them occupiying it for some time or another. In the end, the award went to Mr. Bachchan for his strong work in "Black". Solid results for Aamir Khan and Anupam Kher show how many great performances we got this year. The fact that SRK occupies "only" the third place illustrates that German speaking fans seemed to have discovered that Bollywood does not belong to King Khan alone.
---
Bobby für die beste Schauspielerin 2005 /
The Bobby for Best Actress in a Leading Role 2005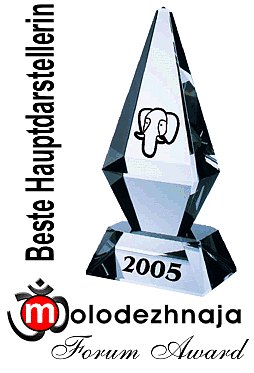 Rani Mukherjee - Black
Preity Zinta - Salaam Namaste
Rani Mukherjee - Paheli
Urmila Matondkar - Maine Gandhi Ko Nahin Mara
Juhi Chawla - My Brother Nikhil
Konkama Senshama - Page 3
Tabu - Silsiilay

55.7%
21.7%
11.3%
5.2%
4.3%
1.7%
0.0%
Bemerkungen:
Eines der deutlichsten Rennen. Dass Rani neben ihrem gloriosen Sieg mit "Black" auch den dritten Platz belegt, macht deutlich, welch ein fantastisches Jahr die Schauspielerin hinter sich hat. "Bunty Aur Babli" war nicht einmal nominiert, sonst wäre wohl die halbe Liste mit "Rani" gefüllt. Auf Platz zwei die einzig ernst zu nehmende Konkurrentin: Preity Zinta.
Comments:
One of the most obvious categories. The fact that Rani not only one a glorious victory with "Black" but also occupies the third spot illustrates what a fantastic year she had. And "Bunty Aur Babli" wasn't even nominated. If it was, she would probably have covered half the nomination list. Second place goes to Preity Zinta, the only serious threat to Ranis reign.
---
Bobby für den besten Soundtrack 2005 /
The Bobby for Best Soundtrack 2005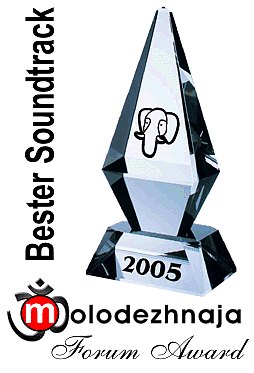 Bunty Aur Babli (Shankar-Ehsaan- Loy)
Paheli (M.M. Kreem)
Mangal Pandey (A.R. Rahman)
Parineeta (Shantanu Moitra)
Dus (Vishal-Shekhar)
Lucky: No Time for Love (Adnan Sami)
Kalyug (Anu Malik)

53.5%
15.8%
10.5%
6.8%
6.1%
4.4%
2.6%
---
Bobby für den besten Nebendarsteller 2005 /
The Bobby for Best Supporting Actor 2005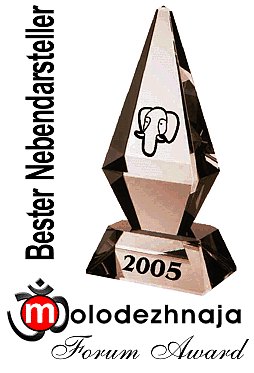 Amitabh Bachchan (Bunty Aur Babli)
Abhishek Bachchan (Sarkar)
Anupam Kher (Paheli)
Tobey Stephens (Mangal Pandey)
Javeed Jaffrey (Salaam-Namaste)
Nana Patekar (Apaharan)
Kay Kay Menon (Sarkar)

34.3%
23.8%
11.4%
10.5%
7.6%
7.6%
4.8%
---
Bobby für die beste Nebendarstellerin 2005 /
The Bobby for Best Supporting Actress 2005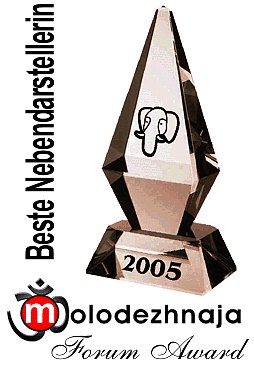 Shilpa Shetty (Dus)
Shernaz Patel (Black)
Bipasha Basu (Apaharan)
Lilette Dubey (My Brother Nikhil)
Isha Koppikar (Kya Kool Hain Hum)
Isha Sharvani (Kisna)
Dolly Ahluwalia (Yahaan)

35.5%
34.4%
9.7%
6.5%
6.5%
6.5%
1.1%
---
Bobby für den besten Song 2005 /
The Bobby for Best Song 2005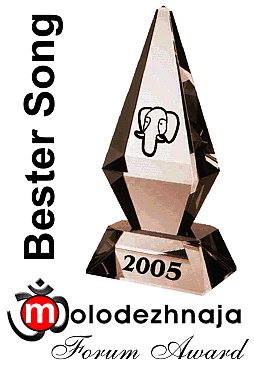 Bunty Aur Babli: Kajra Re
Paheli: Dheere Jalna
Dus: Dus Bahane
Bunty Aur Babli: Dhadak Dhadak
Parineeta: Piyu Bole
Karam: Le Jaa
My Brother Nikhil: Le Chale
Kisna: Woh Kisna Hai
Kyon Ki: Jhatka Maare
Zeher: Aye Bekhabar

27.9%
27.0%
15.3%
11.7%
10.8%
3.6%
1.8%
0.9%
0.9%
0.0%
---
Bobby für den besten Newcomer 2005 /
The Bobby for Best Newcomer 2005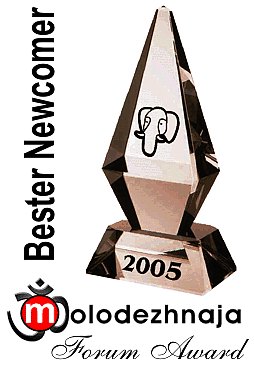 Vidya Balan - Parineeta
Sneha Ullal - Lucky: No Time For Love
Randeep Hooda - D
Minissha Lamba - Yahaan
Mohit Ahlawat - James
Abhay Deol - Socha Na Tha
Anjana Sukhani - Humdum

62.5%
27.1%
3.1%
3.1%
2.1%
1.0%
1.0%
---
Bobby für die beste Choreographie 2005 /
The Bobby for Best Choreography 2005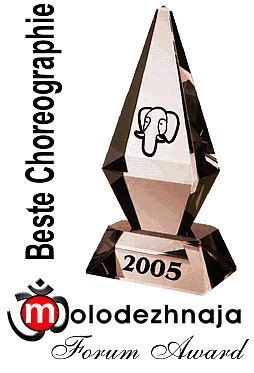 Bunty Aur Babli: Kajra Re
Paheli: Kangana re
Mangal Pandey: Vaari vaari
Kaal: Kaal Dhamaal
Dus: Deedar De
Waqt: Let's Play Holi
Bhaggmati: Jiya Jaye Na

34.2%
21.6%
19.8%
19.8%
3.6%
0.9%
0.0%
---
Grüner Laddoo für den enttäuschendsten Film 2005 /
The Green Laddoo for Most Disappointing Film of 2005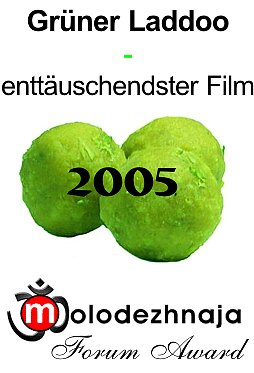 Kaal
Garam Masala
Kyon Ki
Shaadi No. 1
Bewafaa
Jurm
James

47.8%
21.6%
19.8%
19.8%
3.6%
0.9%
0.0%
---
Abschliessende Gedanken /
Final Thoughts
Es war ein gutes Jahr für Bollywood im deutschsprachigen Raum. Zum ersten Mal schaffte es eine Bollywood-DVD auf Platz eins der DVD-Charts ("Kuch Kuch Hota Hai"), "Veer-Zaara" erreichte auf RTL 2 eineinhalb Millionen Zuschauer und meine Website knackte die 8-Millionen-Hits-Grenze diesen Dezember. Wenn es also einen Zeitpunkt gibt, die "Molodezhnaja Forum Awards" aufzuwerten, dann dieses Jahr. Diese Abstimmung war aber eigentlich nur ein Testlauf, nächstes Jahr, das vierte Jahr der Abstimmung, soll neue Wege gehen - und zum Event werden. In Planung: Mehr Kategorien, um mit gängigen indischen Verleihungen mitzuhalten, und eine Umbenennung des Preises. Mehr dazu in den nächsten Wochen. Geplant ist auch, dass nicht mehr nur Forums-Besucher teilnehmen können, sondern die ganze Bollywood-Community rund um den Globus. Es ist eine spannende Zeit für Bollywood und 2006 hat mit "Rang De Basanti" ja bereits toll begonnen. Weitere vielverpsrechende Releases sind in Griffweite. In diesem Sinne: Bis nächstes Jahr.
It was a good year for Bollywood in German speaking areas. For the first time, a Bollywood DVD release entered the sale charts in the number one position ("Kuch Kuch Hota Hai"), "Veer-Zaara" reached 1.5 Million viewers on the private TV station RTL 2 and my website broke 8 Million hits in December. If ever there was a time to make the "Molodezhnaja Forum Awards" a bigger deal, it was this year. However, I consider this mainly a test run. Next year, which will mark the fourth year I hold the award voting, I plan to upgrade to a full scale event. Meaning: There will be more categories, probably about the same you get in regular Indian award shows. And it will receive a new name - more on that in the next couple of weeks. Also, not only the members of the discussion board (Forum) will be able to participate, but the whole Bollywood community from Germany, Switzerland, Austria and probably even around the world. It's an exciting time and 2006 has started well already with blockbusters like "Rang De Basanti" and promising cinema, DVD and TV releases on the horizon. See you next year.
Marco,
webmaster / owner molodezhnaja.ch